With the Autumn underway, and nature all around us transforming into every shade of gold and brown, now's the time to give a thought to changing our make up to shades to suit the season. Gone are the days of summer pastels and holiday brights; this time of year calls for golden brown and smooth chocolate shades to echo nature's autumnal palette. Lilac and purple are popular autumn make up shades too.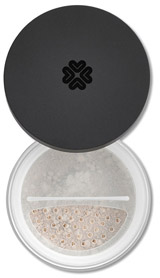 Without the summer sun to give us a glow, many of us find that blotches and uneven skin tone are more of a problem in colder weather. To even things out and restore radiance a foundation is a better bet than a tinted moisturiser and mineral foundations allow you to build up coverage as much as you like without ever feeling heavy or caked. Lily Lolo Mineral foundation is a real find. The finish is as good, if not better, and the application is as easy as any other mineral powder foundation we've tried (and we've tried a lot!) and the price is just a tiny £14.99 a pot.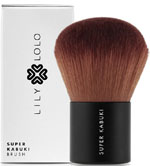 You really need a kabuki brush to apply mineral foundation. The super kabuki from Lily Lolo is £15.99 and works really well, the silky bristles feel wonderful on the skin and are vegan friendly too.
Blend together eye shadow shades of gold, brown, bronze and taupe to set the autumnal tone for your look.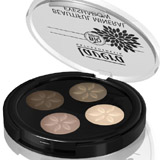 Lavera eyeshadow quattro's in either Indian Dream or Cappuccino Cream are ideal and from only £12.50 for 4 beautiful shades are ultra affordable too.
Choose eyeliner to complement your eye shadow shades; Lavera for soft and smudgy, and Dr Hauschka for something slightly firmer (but certainly not hard) to enable you to draw a more precise line. Finish off your masterpiece and frame your eyes with good mascara. Our top picks are Dr Hauschka Volume Mascara in black for maximum definition and build, and Lavera Volume mascara in black or brown to lengthen and separate lashes with silky sheen.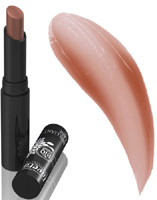 In colder weather, a good lipstick can help protect your lips from the elements whilst finishing off your look perfectly. Organic Lipsticks are a real treat to use; they glide on silkily to leave lips soft and smooth with colour that really stays. For a glossier finish the Lavera Brilliant Care lipsticks are heaven, they feel just like wearing lip balm and come in 4 gorgeous shades all of which complement the autumn colour palette beautifully.
Revive your make up bag for autumn and get a Free Make Up bag worth £14.99 when you spend over £30 on make up while stocks last.