If you are struggling to keep focussed and your mind keeps wandering to your summer holiday plans, why not make a start on getting your toiletries organised?
Sensible packing of multi tasking products can make life so much easier when you are away, and of course save on weight allowing you to squeeze in that extra pair (or two!) of shoes.
There are the obvious must haves such as sunscreen and insect repellent, many of which now come in 100ml sized bottles, so even if you are going hand luggage only, with a few sensible choices and sharing your plastic bag allowances among the family, you can easily squeeze in everything you all need.
Super useful items you might not immediately think of include: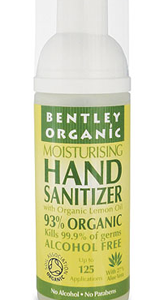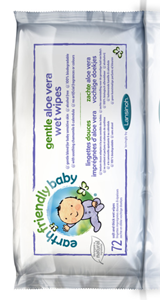 Hand Sanitizer – travelling involves a lot of handrails and door handles, eating on the go and not always enough opportunities to wash your hands. Pop one of these in your bag and you always have a fall back option.
(£3.50 for 50ml)
Baby Wipes – not just for people with children, these are brilliant for wiping tables, airline trays, taking your make up off (emergencies only please!), cleaning shoes, and just general freshening up when you feel grubby from all that travelling.
(£3.25 for 72 wipes)
Soap Bars – Even if you usually use shower gel at home, pop a long lasting soap bar in your bag for holidays and you will have plenty for a week or two's use for the whole family. The equivalent amount of shower gel weighs far too much.
(£2.99 for 100g)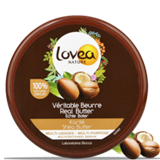 Pure Shea Butter – Intensely moisturising and very long lasting, one lightweight pot will sort you out for body lotion, lip balm, hand cream, foot balm, and you can even use it to fight the frizz on the tips of very dry hair.
(£3.50 for 30g)
Waxing Strips –If like many you always find yourself shaving you legs the night before you go on holiday because despite the best laid plans you never actually made it to the salon for waxing, you NEED a packet of these at home. They are super easy to use, mess free and cost less than the price of an underarm wax to do your whole body.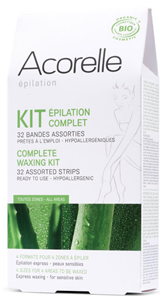 If you use these once, you will never spend money on beauty salon waxing ever again. They are sol lightweight you can even pop them in your suitcase or carry on and sort out your waxing once you arrive in resort. They really are a MUST have. Available in specific packs for legs, underarms and bikini too.
(£9.49 for Complete Body Kit)
Mineral Foundation – Excellent for use on holiday as you can have as much or as little coverage as you like. Build it up to cover areas that have seen too much sun or simply dust over to tone down sheen and mattify your complexion. It gives spf 15 sun protection too, so if you wear it during the day it will help protect your skin too.
(£14.99 for 10g)
Happy Summer!