So Organic shows us how to update our look for the coming season with spring with make up tips to leave you feeling in the pink.
Step 1. Create the perfect base.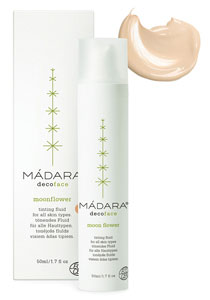 Getting flawless looking skin doesn't always mean piling on tonnes of heavy products. A tinted moisturiser to even out skin tone and give you a glow will create a natural fresh faced look just right for spring, without looking caked.
Step2. Enhance what you have.
If you have beautiful almond shaped eyes or a perfectly shaped lips, work with that feature and choose products to accentuate it. Allow either your eyes or your lips to lead the look, if you go for both you're in danger of looking far too heavily made up.
Step 3. Try something different.
It's all too easy to get stuck in a make up rut, using the same products day after day, year after year. But seasons change, and so do we. As we age we need to update our make up to ensure it still flatters our skin tone and style. Change one small thing and feel like a new woman. A gorgeous shade of eye shadow or a fabulous new lip gloss will give you a huge confidence boost without breaking the bank.
Step 4. Nurture your nails.
Taking a little extra care of your hands, by remembering to use a good hand cream and perhaps having the occasional manicure will pay dividends. Well groomed hands and nails complete your look and now the weathers warming up and it's time for the gloves to come off, if you've been neglecting yours now's the time to put things right.
Browse all of our spring make up selections...

If you need any help in choosing products, or have any questions on concerns about any aspect of beauty and skin care, drop us an email. We'd love to help.