New Year, new you?
It's that time of year when we all decide things are going to be different as we set out on the road to good intentions.
Here are my simple beauty resolutions from my skincare routine that are easy to keep up with - and you will quickly see (and feel) the benefits!
Always cleanse at night…
Cleansing properly every night is the single most important thing you can do for your skin. Removing grime and make up before going to bed allows skin to breathe and enables your skin's natural night time renewal process to work as it should.
Skin that is free from air borne pollutants, and make up residues can work on restoring its natural balance during the night. The most important thing is to cleanse daily with something that suits your skin.
I remove all cleansers with warm water and a muslin flannel, as it gently exfoliates leaving skin super soft and using water helps to give a really deep clean feeling too.
Muslin face cloths are a great way to save money as you can wash and reuse them, unlike cotton wool, and the gentle exfoliating action might mean that you could drop a product from your routine too. £3 each, or 5 for £12.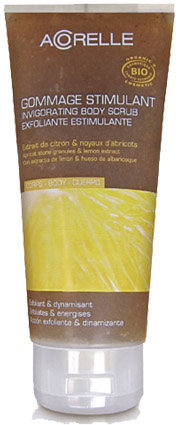 Exfoliate regularly…
Exfoliation for the body is one of the things that is so easily forgotten and dropped from your body care routine, but one that pays huge dividends if you do manage to remember to keep it up.
Although they still seem far away, the bare-skinned days of summer will be upon us before we know it and if you've started early with the buffing and scrubbing, when the sun takes us by surprise again on the those first glorious days of late spring sunshine, you will be able to bare your arms with pride (and only a hint of smugness!).
Make regular exfoliation your New Year's resolution and come summer you'll be so happy you kept it up. Little and often is the best way to exfoliate, you want to polish your skin to a gentle glow rather than scratching it with harsh, rough granules.
For dry skin, my all time favourite body scrub is the Acorelle Body Scrub - it's a bargain at just £12.99 for 200ml. Based on crushed olive stones and apricot kernels blended with nourishing aloe vera this certified organic body scrub leaves skin beautifully soft and smooth as well as deeply moisturised with theinvigorating scent of lemon.
Exfoliating in the morning is a great way to give yourself a boost of energy for the day too, and if you dare to finish off with an icy blast from a cold a shower you'll really boost the circulation!