Want to know the difference between SLS & SCS? Read on and we'll explain (it might get a bit technical so if you are just looking for places to buy SLS free products then skip the science and scroll to the bottom where we provide links to buy alternatives):
There is a lot of confusing information going around the internet about the similarities/differences between Sodium lauryl sulfate (SLS) and Sodium coco sulfate (SCS) in particular.
We have recently received a number of enquiries about our ingredients policy in relation to SLS and other foaming agents, with some people expressing concern that some of the items that we stock have names that sound similar to SLS – a harsh detergent that lots of people wish to avoid.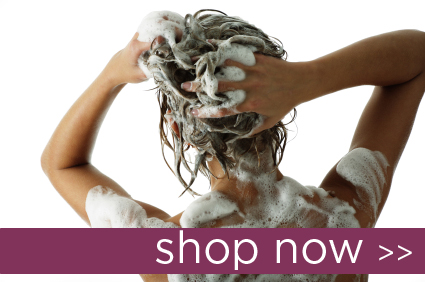 Our reason for being is to supply clean, green products that we would be happy to use on our own skin and that of our children.
In choosing the products to stock we always keep this principle in mind. Read on to find out more about the complexities of foaming agents and why you can trust the products in our range.
There are lots of different surfactants (detergents & foaming agents) used in cosmetic and household products, many of which have names that sound similar to SLS but are very different in terms of their irritancy to the skin. These can be made in similar ways and have similar names but they vary massively in terms of how harsh they are to the skin. Sodium Coco Sulphate, SLES, Ammonium Lauryl Sulphate (ALS), Sodium Myreth Sulphate, and Sodium Lauryl Sulfoacetate to name but a few.
If we specifically look at SLS (sodium lauryl sulphate) versus SCS (sodium coco sulphate); both ingredients are made in the same way, by treating fatty acids with sulphuric acid and then neutralising with an alkali. The difference between them is that SLS is made using purified and isolated Lauric acid, whereas SCS is made using whole Coconut oil.
The result of using these different starting materials is that SLS is a relatively simple molecule and has a small molecular mass enabling it to easily penetrate the outer layers of the skin and cause irritation to underlying living skin cells. On the other hand SCS has a more complex molecular structure which has a much greater molecular mass. This prevents it from penetrating the epidermis, and means that it has far less irritancy as it cannot reach the living cells under the skin surface.
This difference is recognised by international authorities, and in fact these two molecules do have different CAS Numbers (Chemical Abstracts Service which identifies all chemical compounds in an internationally approved database). The CAS Number for SLS is 151-21-3, but for SCS it is 97375-27-4. This can be confirmed by checking the official EU Cosmetic Ingredient Name (CosIng) website.
We do our own research into cosmetic ingredients as well as taking the advice and guidance of the various organic certification bodies. Sodium Coco Sulphate is permitted by the OFF & Soil Association who certify Green People & Skin Blossom products, some of the brands that use sodium coco sulphate. These brands are very well respected in the organic industry and make highly effective products. They pay very close attention to the ingredients that they permit into their products and we have absolutely no hesitation in selling them and recommending them as we use them ourselves.
There are lots of other foaming agents that natural brands use such as decyl glycoside and cocamidopropyl betaine, which are much gentler on the skin than SLS & SLES; you will often see these ingredients in the body care products that we sell too.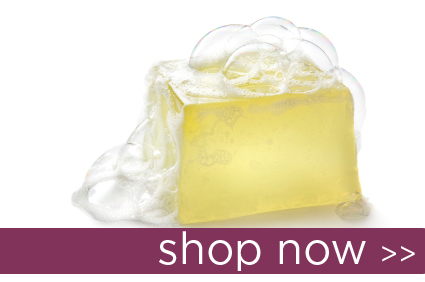 Sometimes, it is worth taking a moment to consider why a source of information might be claiming that a specific ingredient is undesirable. At least one of the pages that we have read criticising SCS comes from a brand that sells products that don't use this ingredient.
All of their foaming products are soap based (saponified oils are soap) and that is why they don't need to use any detergents or ingredients such as sodium coco sulphate or its alternatives. These types of products feel different in use and don't perform in the same way as a regular shampoo or shower gel, soap based products can sometimes feel drying on the skin too as they are alkaline rather than acidic like the skin's own oils.
If you are concerned about a particular ingredient each of the products on our site lists the ingredients in full so that you can see for yourself and make an informed choice before you make a purchase.
We hope that this has helped to explain this complex area, but of course if you do need any further help or advice choosing products, please don't hesitate contact us or call one of our product specialists on 020 8465 5600. We are here to help.
Shop for SLS FREE SHOWER GEL
on Amazon.